Discussion Starter
·
#1
·
i got this track about a year and a half ago and put it on my sled. it has probably about 600-700 miles on it. when i bought it i didn't realize i was buying one with the "quiet running technology" or whatever they call it. it has these little ramps on the inside that are supposed to make it more quiet. the problem is they make it difficult to stud the track. i needed to get it done so i stuck all my studs in the middle. it works alright but could be better and especially since i'm putting more power down this year i need to spread my studs out a bit.
i'm going to take the studs out of this track and put them in my new track unless someone wants this track with the studs in it. this track would work perfect for someone who doesn't want studs at all, or someone who's looking to put maybe 96 in the middle. if it was run with just the doubles in it, it would be a 96 pattern very similar to a snocross pattern. the track is fully clipped and in excellent condition, no ripped lugs that i can see anywhere. the track is still on my sled but i'll be taking it out in the next few days.
i'm looking to get $200 + shipping for the track with no studs. $350 obo + shipping with the studs in it. the studs are riders choice stainless studs, and the backers are plastic fast-trac air lite 48 doubles and 48 singles. 144 studs, no pull throughs.
here's what the pattern of studs looks like now (click to enlarge pics)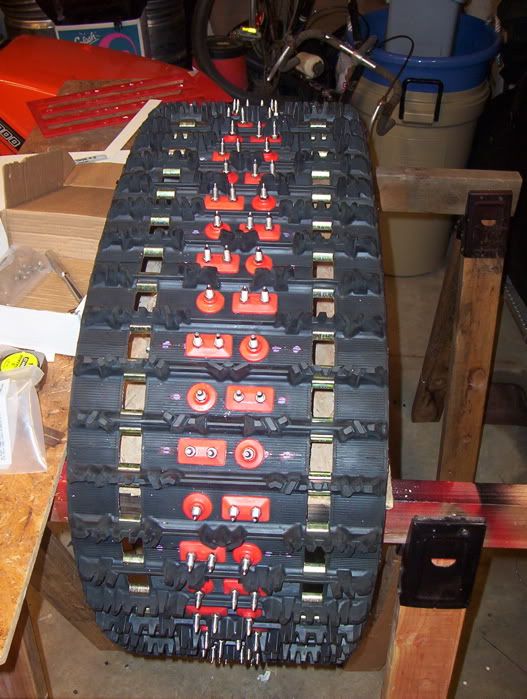 this shows the quiet running ramps inside that dictate where the studs could go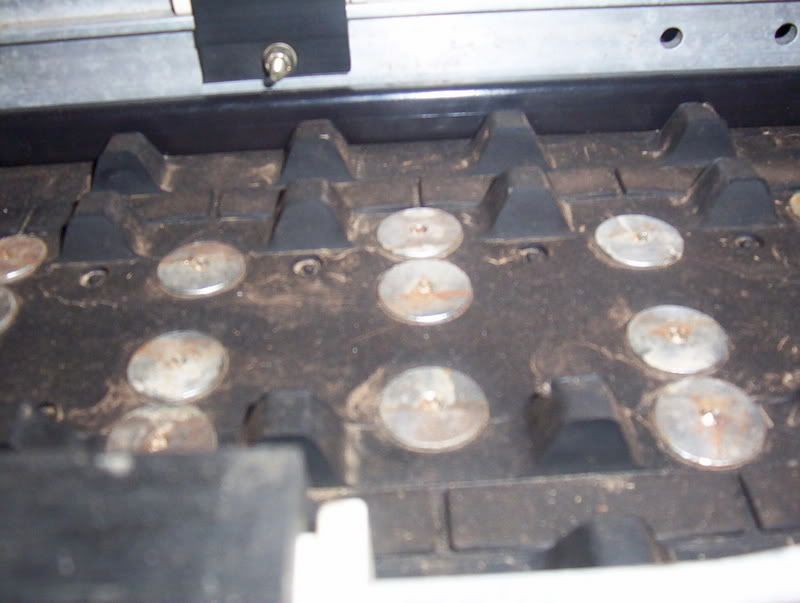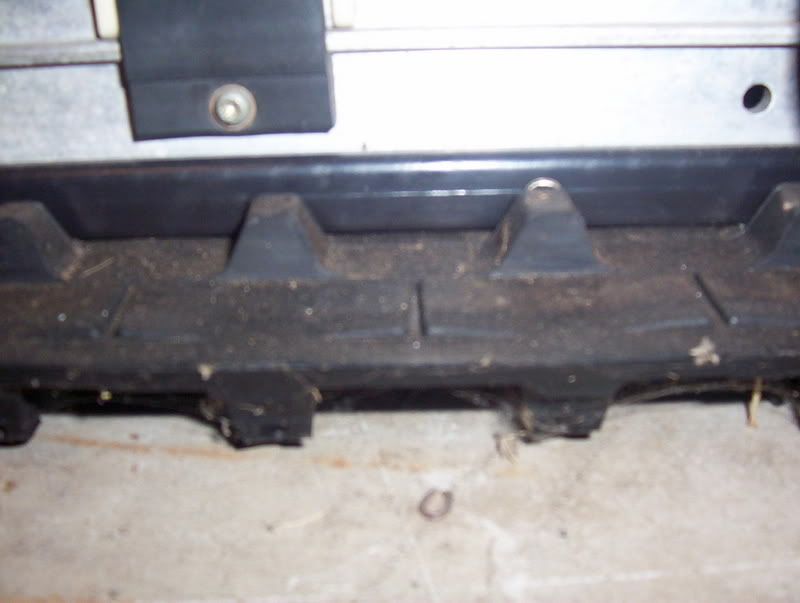 also i've got a Thor outerwear (uninsulated) jacket that i need to sell. i got it on a clearance sale and it's a little too small for me. this jacket is made very well and i like it, i'd keep it if i could. it's brand new with the tags still on it. i got it about 4 months ago. it's a size XXL. i'm 6'6" i think i wear about a size 48 long sport coat. this jacket fits on me but the arms are a bit short as is the body. with my tekvest on under it, it's definately too small. i paid $125 for it, i'd like to get $100 +shipping.