Discussion Starter
•
#1
•
Bought this sled the other night thinking it may have just leaned out a cylinder and needed a top-end rebuild, but once i started tearing it down i realized it flooded the crankcase with coolant and leaned out that way. Compression with the carbs off showed 115, 50, 115. Engine turns over freely, but obviously been sitting in coolant for over a year so it will need attention. Cylinders and heads look good, no cracks or damage, center cylinder has some scuffing but i can't feel it with my fingernail so i think its good to go. All parts are located in Dayton, Ohio but i can ship at buyers expense. We will also be making 1 or 2 trips up to the Gaylord, Mi area next month so i could meet somebody up in Michigan. Open to offers on parts, can make package deals. May be interested in trades, looking to get a 136" or 144" Edge(preferably Switchback) skid and track.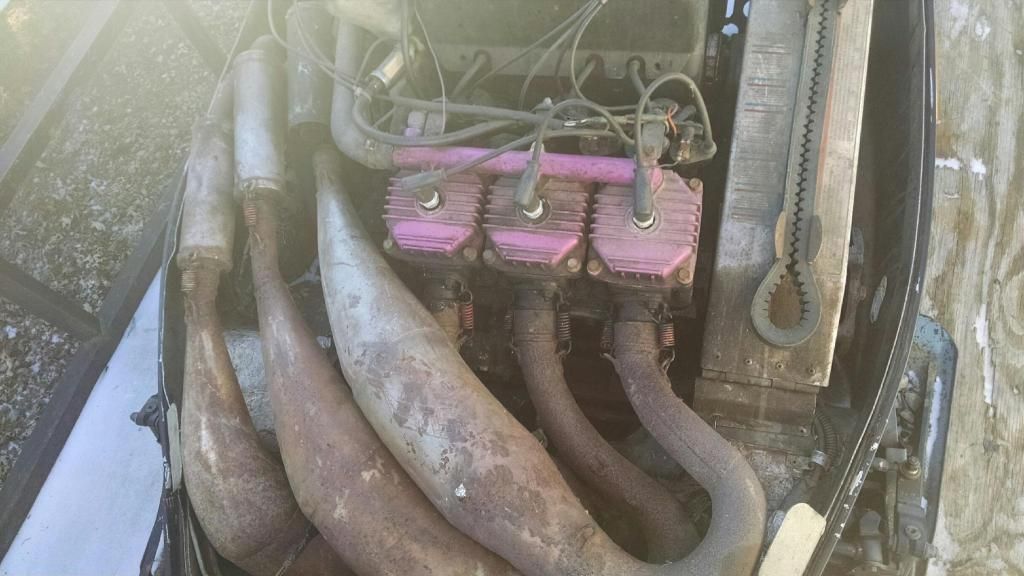 Mag cylinder
Middle
PTO
Longblock(Crankcase, rotating assembly, cylinders, heads)-$300
SLP high-RPM pipes with glasspack silencers, everything appears to be in good shape but one of the glasspacks is missing the inlet flange for the pipe. Should be easy enough to make. Will include the exhaust flanges, no springs. Pipes are rusty but no holes or cracks, should clean up good. $200
All 3 carbs, 400/390/400 main jets. I gave them a rough cleaning, but need gone through thoroughly. All parts are there -$150 for all 3.
Primary and Secondary clutches, i assume they were tuned to SLP specs but i have no clue whats in them. Can send close-up pictures. $100 a piece, or $150 for the pair.
Engine mounts-$50
Also have the full ignition system, along with all the other misc. parts. Make offer