Discussion Starter
·
#1
·
OK so we all read my other post about how easy the swap was. It was pretty easy, no need to rehash it.
Well we finally have some snow and I got it back on the ground. I dont have the track adjusted 100% yet but wanted to take a lil rip on it to see what was up.
Besides the Skid I put on an SLP single pipe, changed the needle jets to lean out the mid some, and added SLP power packs... lemme just say it has way more bottom end now than ever. I dont know which part did it but it is very crisp and very right now. I do have a clutch to put in it yet, prolly saturday will get it in. I wanted to get it out and make sure everything was working properly with the suspension. I can ride without the clutch kit in it, so I wanted to get all this other stuff done. I do need to change main jets yet, then thats about it.
Im adding a before pic to see the difference.... last year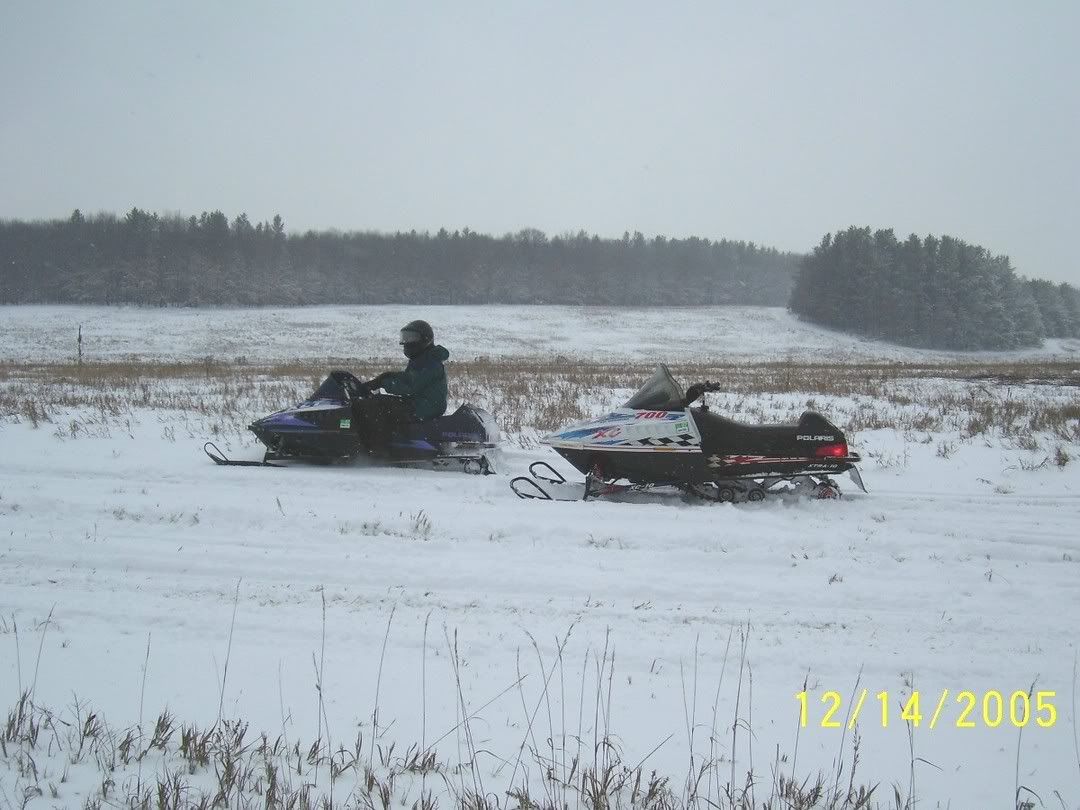 Anyways.... here are some pics.