Discussion Starter
·
#1
·
Well here we are, this is a 2009 Polaris IQR 600 Stocker.
The plotted project is to transform it into a 800 144 Backcountry IQR Sled from Hell.
So for all of you considering a build like this your first step is to TEAR ALL OF YOUR SLED DOWN TO THE GROUND! I mean EVERYTHING. No Bolt unturned…
ENGINE
1. For the engine I decided to keep it a pump gas engine and basically as reliable as possible. So we tore the engine down, and had a local machine shop do the case mods to it. That included installing 3 check valves to the cases, Boring the top case to accept the Polaris Mono block cylinders and finally machining 2 plugs with seal ring groves to plug the injection ports on the Mono Block.
Check Valves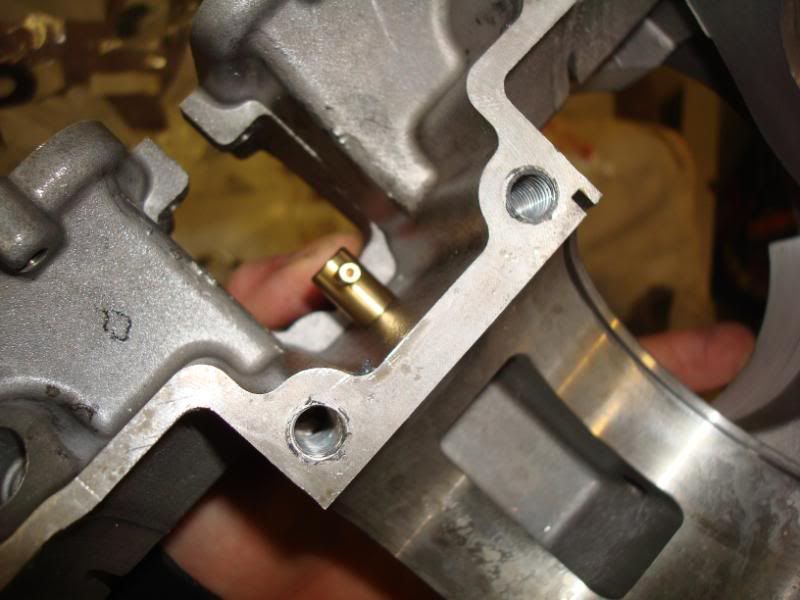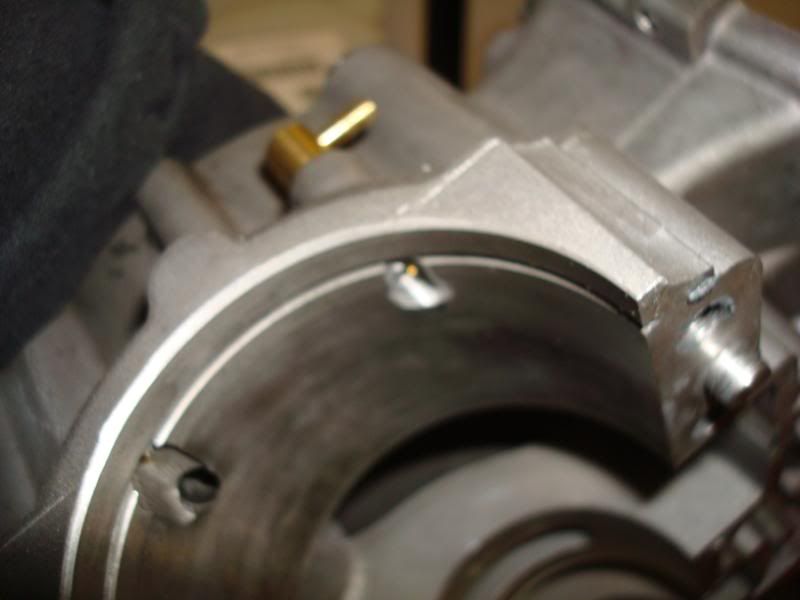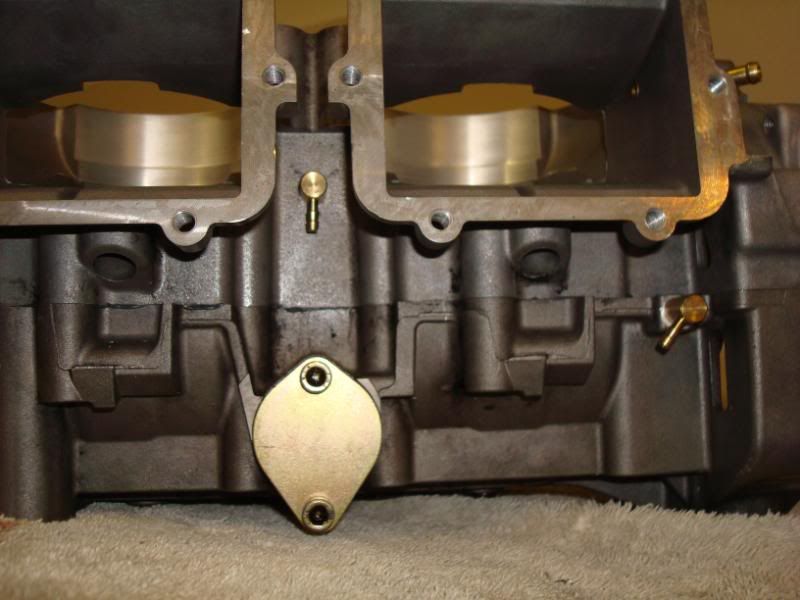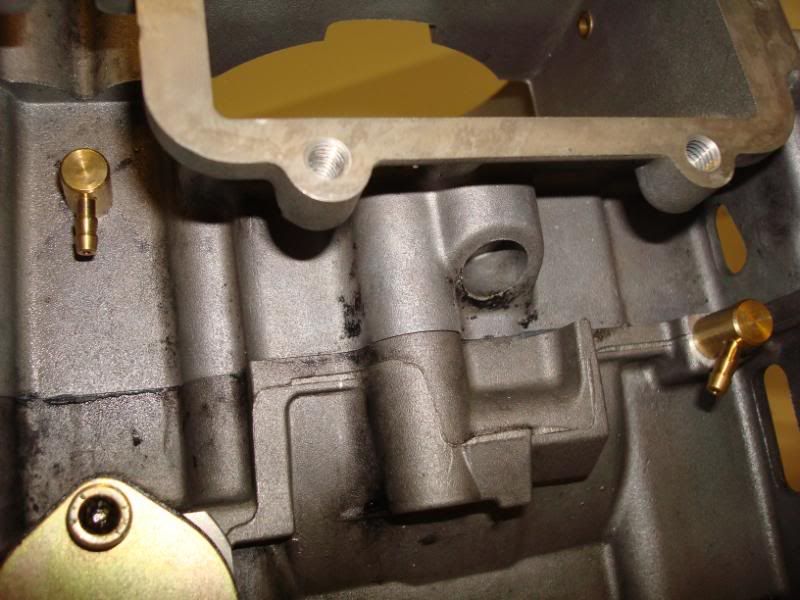 Injection Port Plugs
Case Boring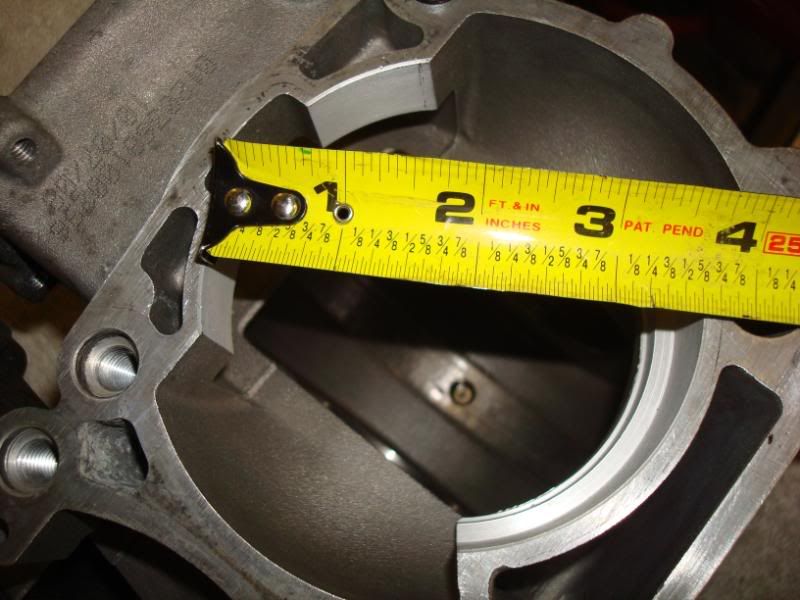 Polaris Parts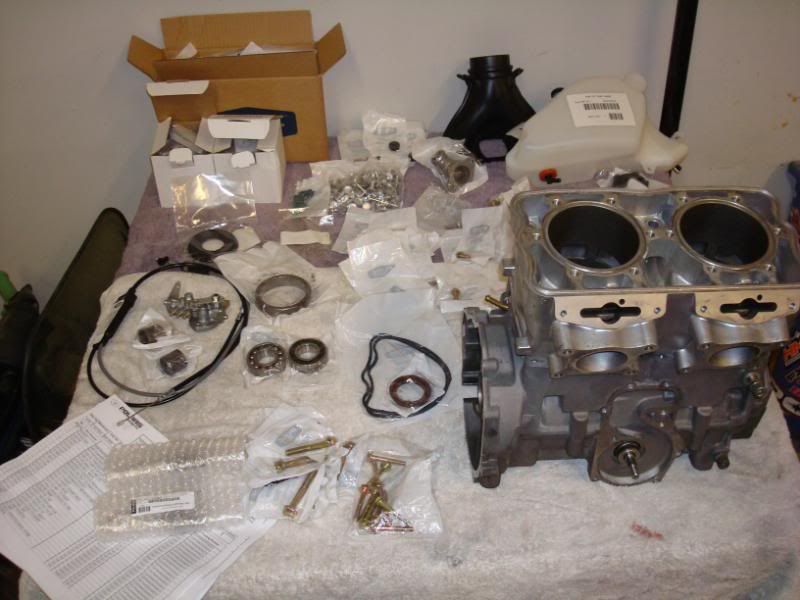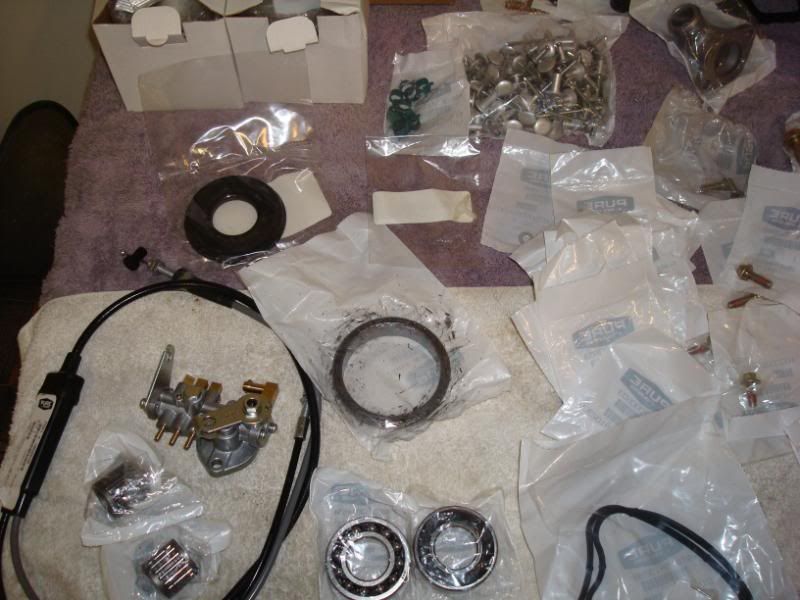 Other that that work, all that you will need is to decide on a pipe set up and bolt on the Polaris factory parts. I decided to go with the Bike Man head in this particular build. I found a good deal on a billet head for less that a stock Polaris head. I don't expect much of a benefit from this other than the bling factor.
As for the Master Polaris Parts list you will need, I will attach this to the thread as well. You can expect for this price tag to reach nearly $900 or so.
Tunnel
2. So I fell in love with the Van Amburg Boondocker Tunnel. I had to own one in my life time and this was the perfect opportunity! I have never removed a tunnel before. I has been a learning curve and I have picked up a few good tricks along the way. For removing the " Self Piercing Rivots" I ground down the tail on the inside of the tunnel using a tiger wheel on my grinder. Then punched out the rivots with a hammer and punch. It was not nearly as hard as I thought it would be. I didn't want to damage the tunnel so I took my time and it is still in great shape.
Old Tunnel Removal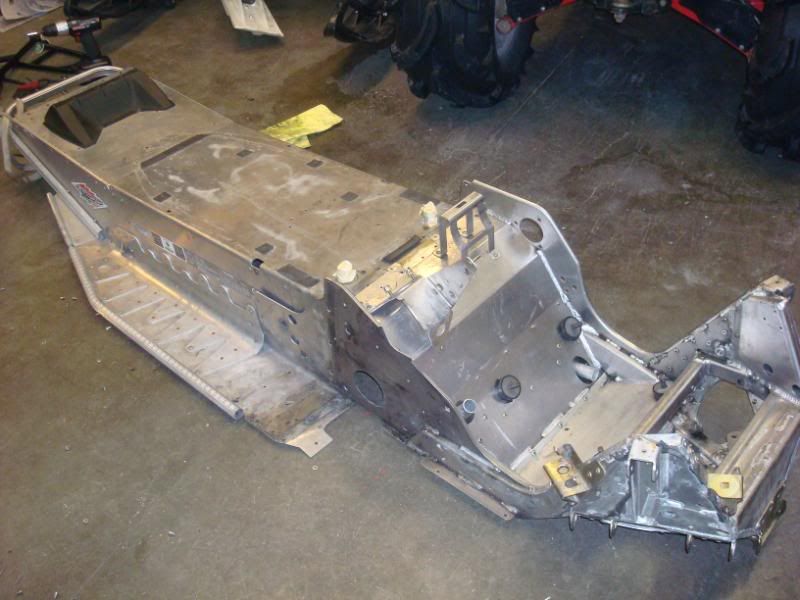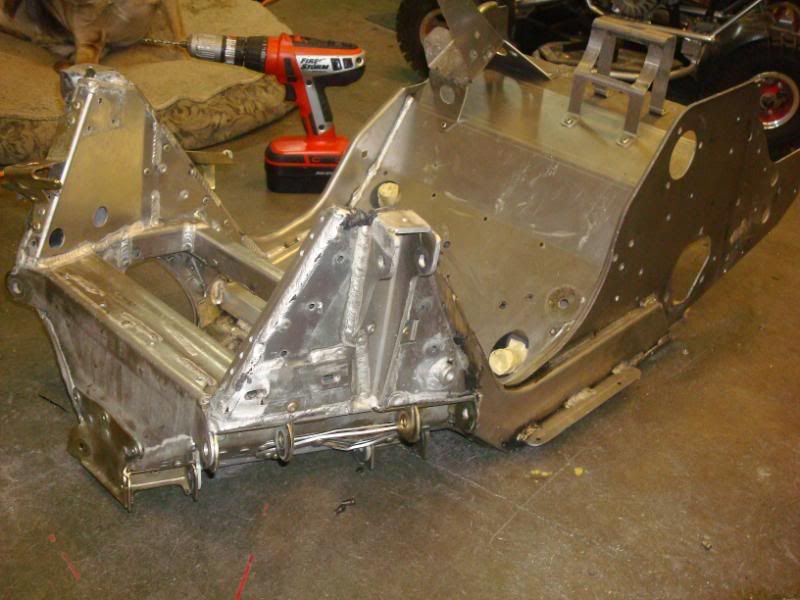 Rear Suspension
3. The rear suspension was something that I would of liked to do different, but due to budget I had to make the best I could with minimal $$$$ dropped into it. So I went with the IQR suspension bolted up to a set of Ice Age 144" Rails. I ordered there conversion axle as well. The Fabcraft wheels seemed like a great 8" wheel for the $$. So here we are, should perform good and with any luck I will stick with this set up.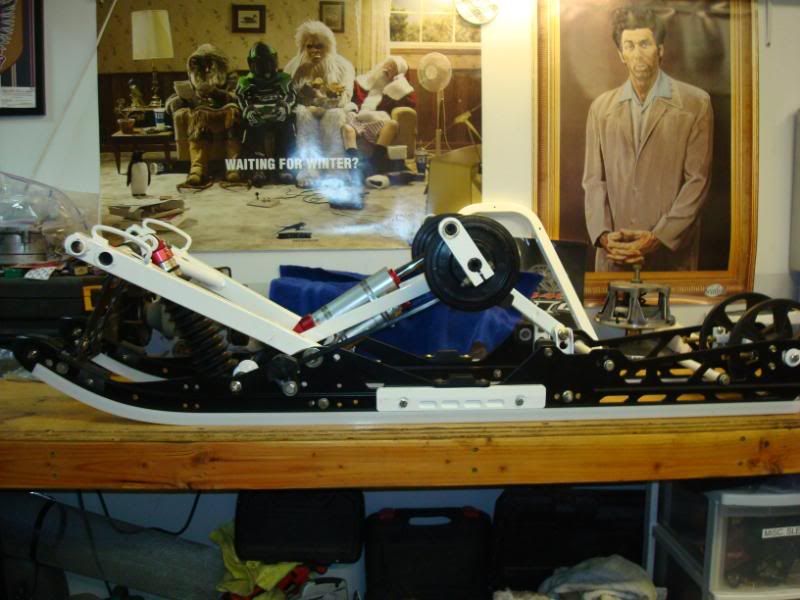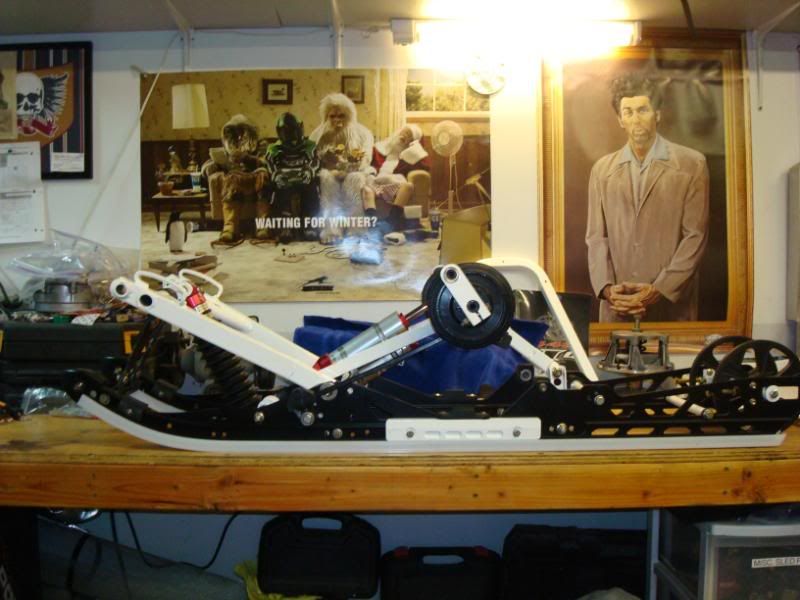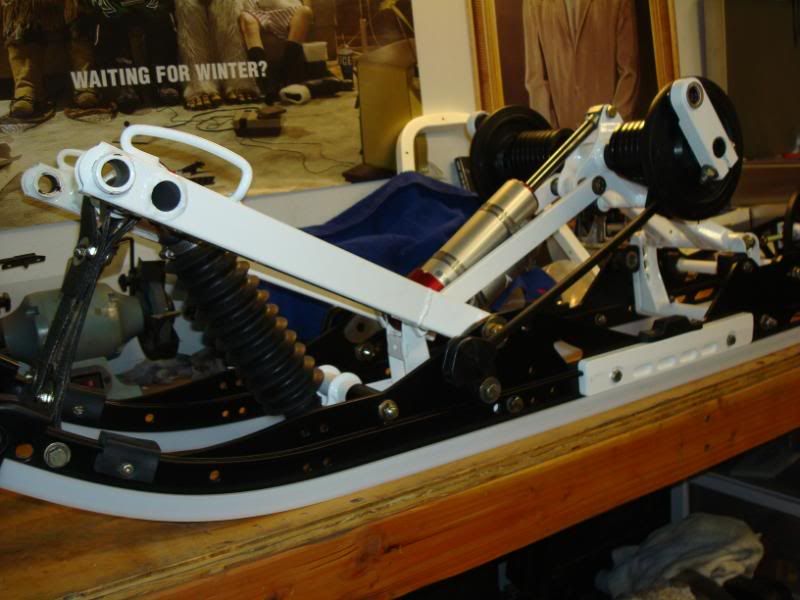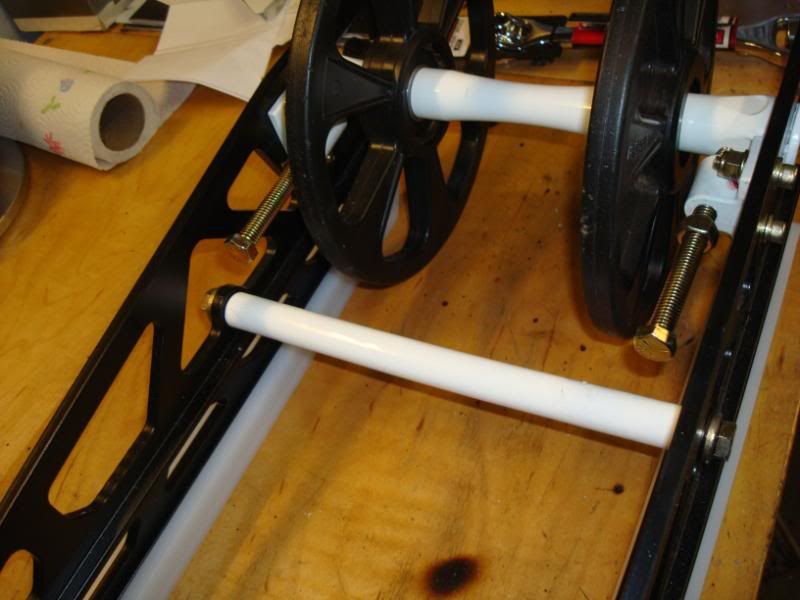 Boondocker Tunnel Mounting
4. So before starting this you will need to modify your foot rest. The support tubing that is welded to the foot rest needs to be removed. We carefully bent down the bottom tab to gain access to the tubing. They are welded in two places. You need to remove the weld the best you can to remove the tubing.
Once you have this complete you can begin to mock up the tunnel to the bulkhead. This is a critical step, the new tunnel has NO guide holes what so ever. So you will need to attach the bulkhead to the tunnel and scribe in your drive shaft hole, Seat & Gas tank holes, and all of your other rivot holes as well. Measure Twice - Cut Once!!!!!!
Foot Rest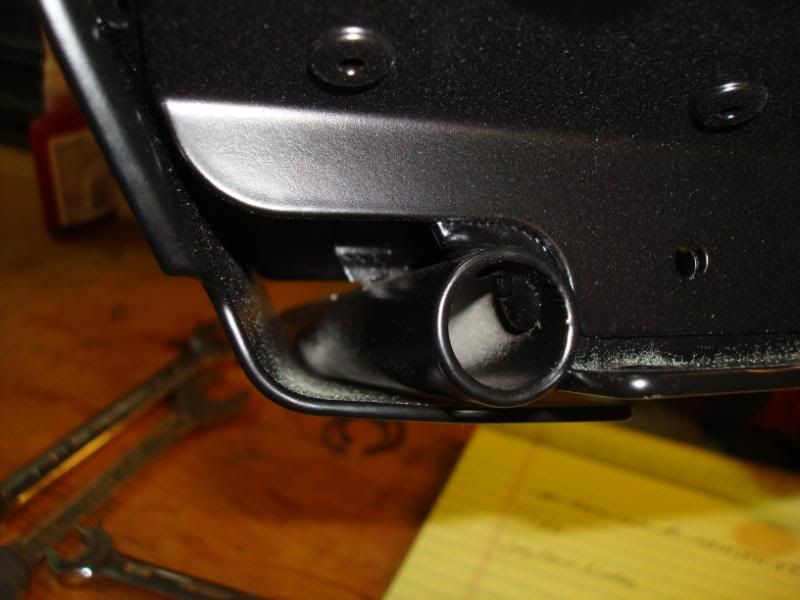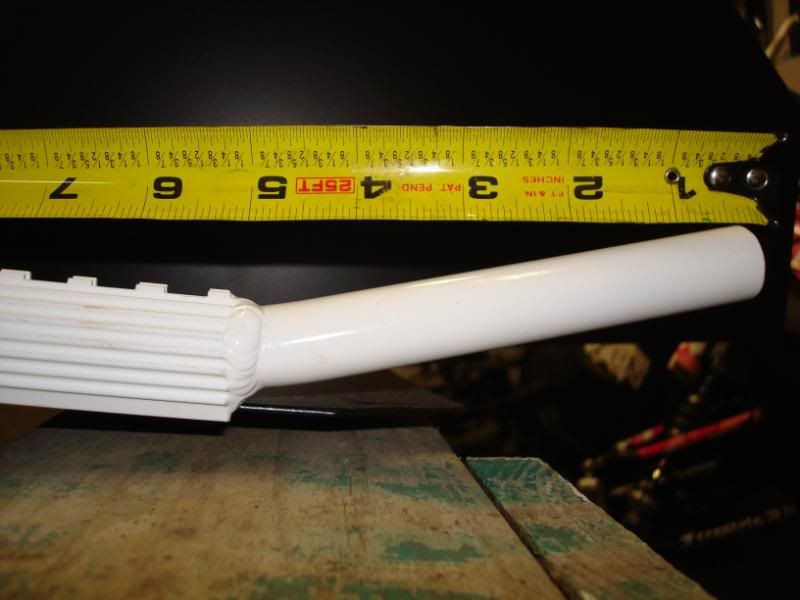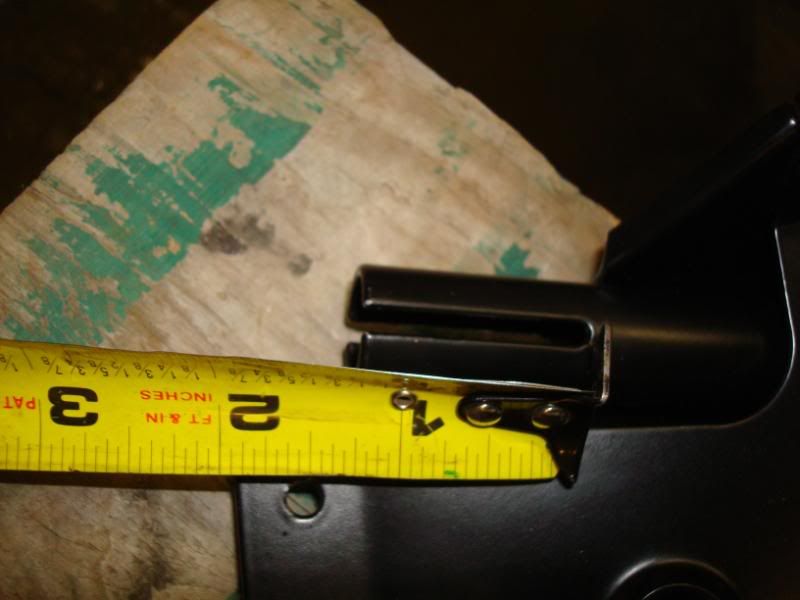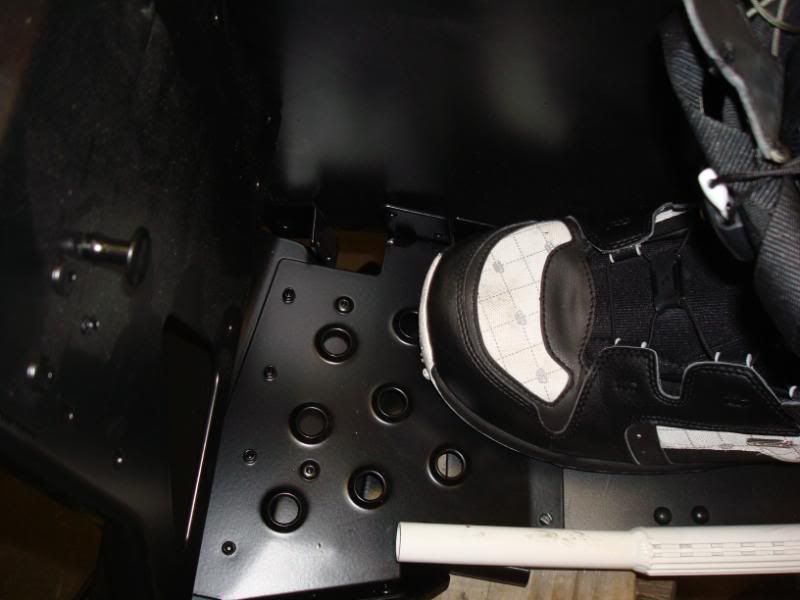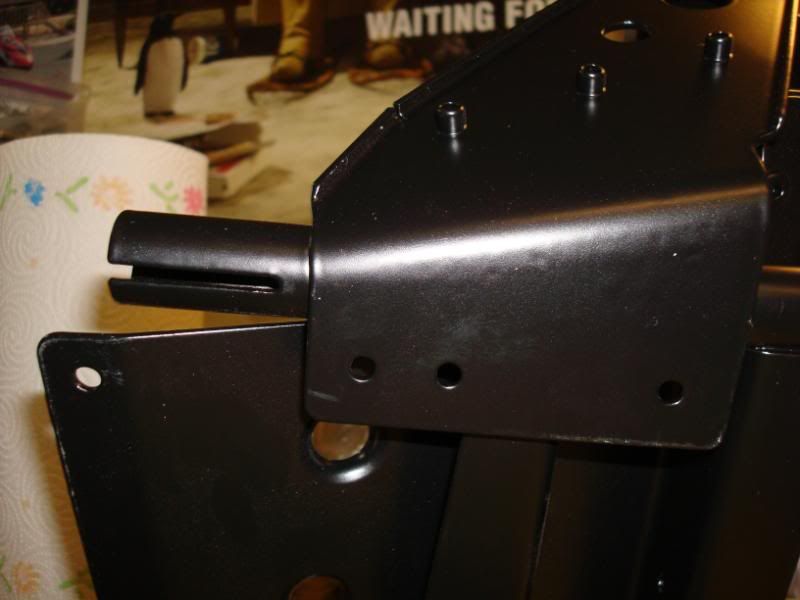 ATTACHMENT (klekos)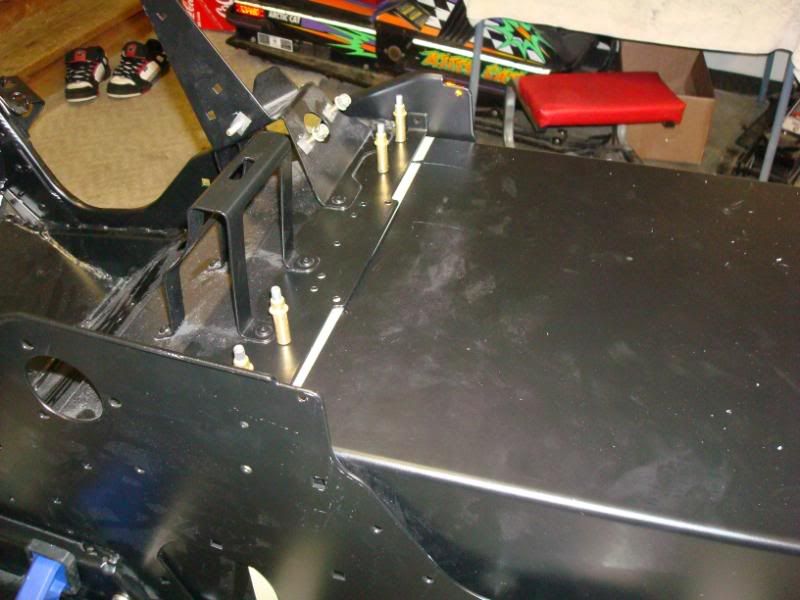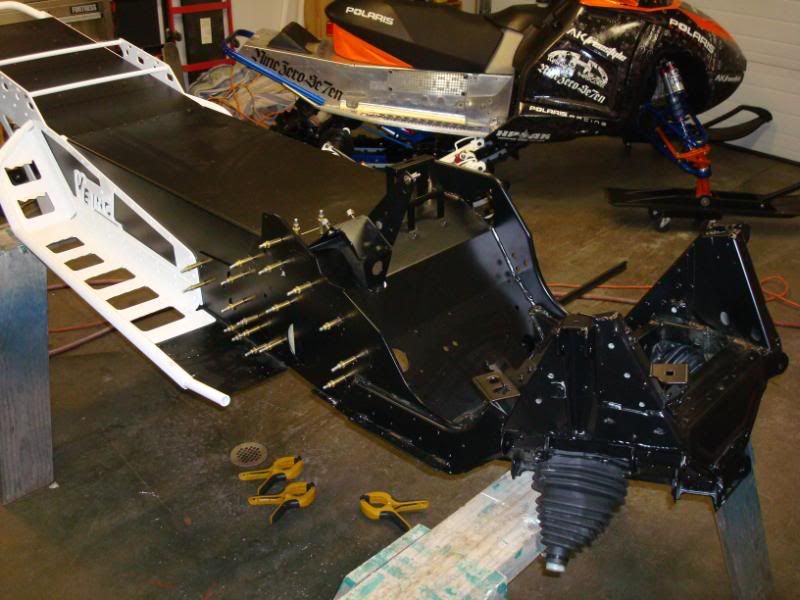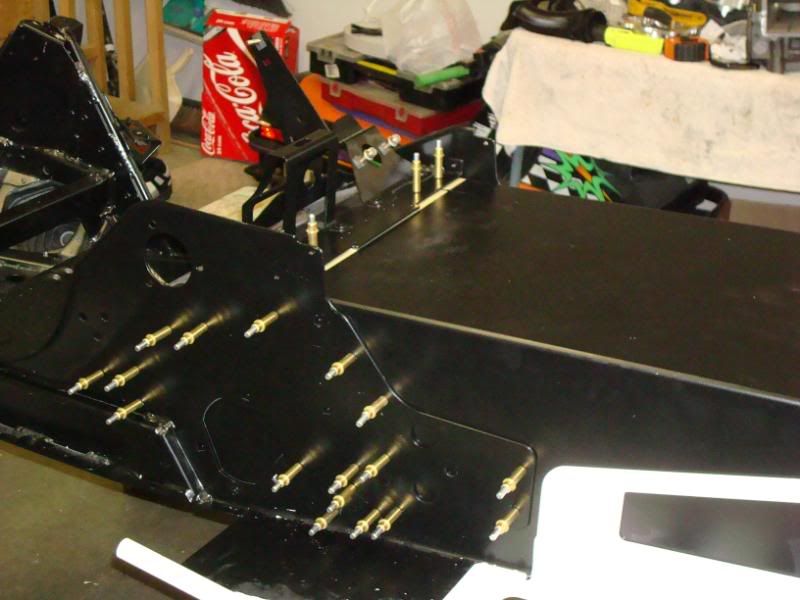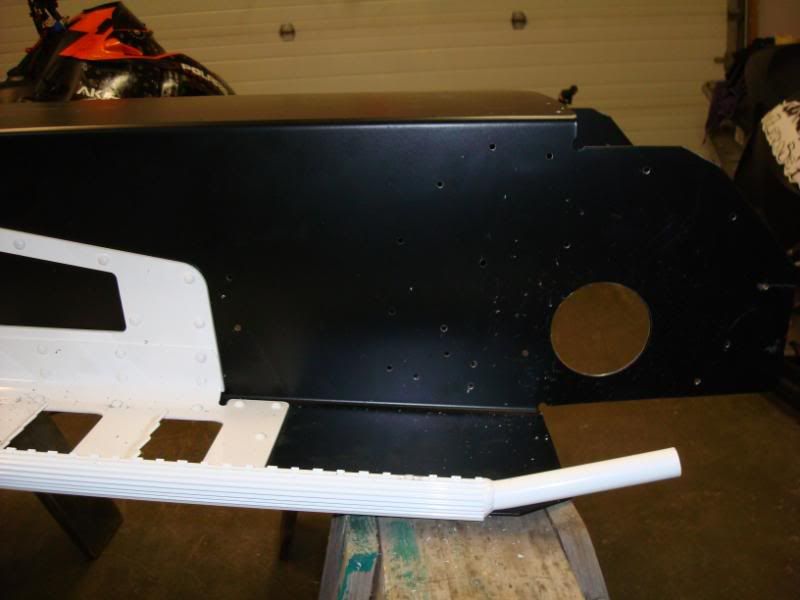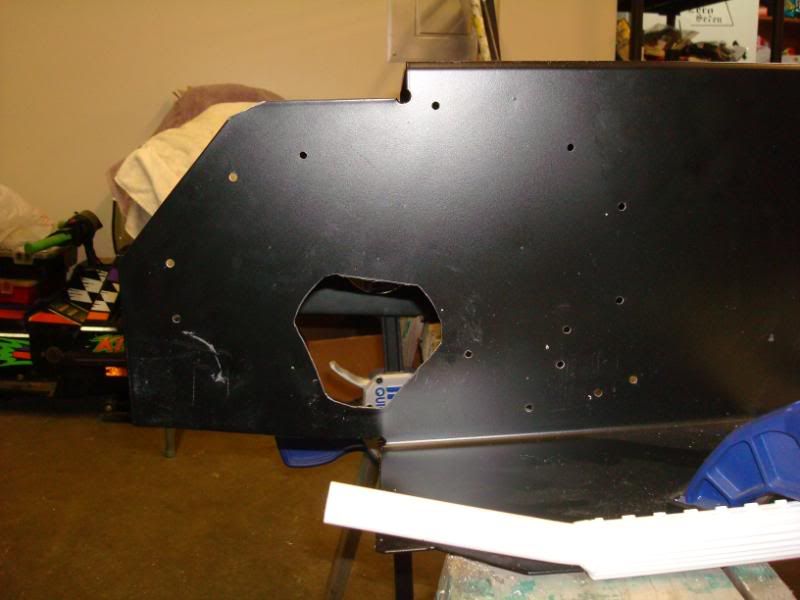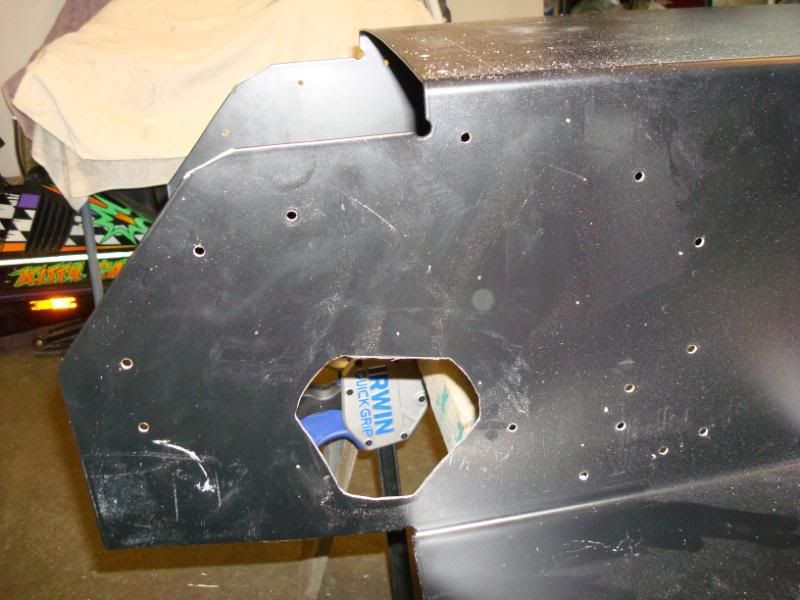 So that is about where I am at currently. Still a ways to go right now and I am away from home for another couple weeks. So probly no more updates for a little while. Nothing worse than leaving mid build!
And yes I know, that tank is DIRTY! It seriously does not look as bad in person. Might have to consider another tank in the near future.
Stay tuned, this is not done at all
Where we Sit at Now!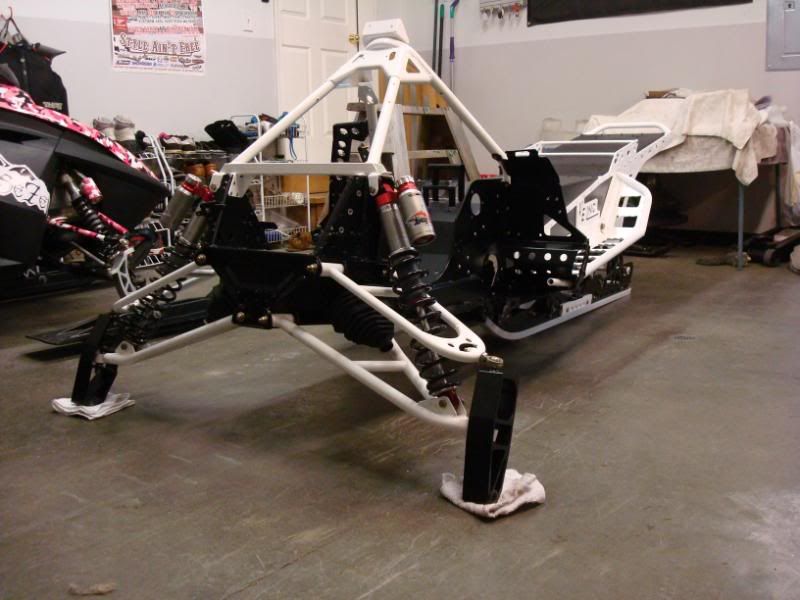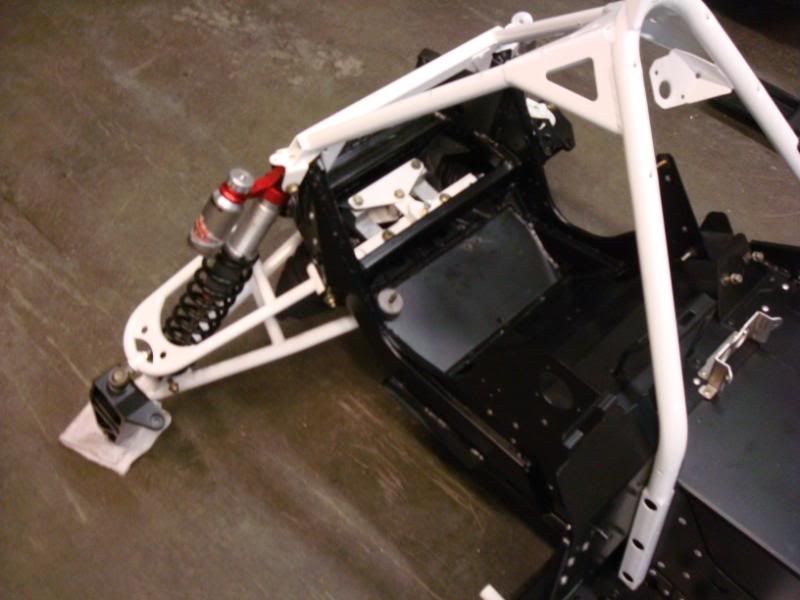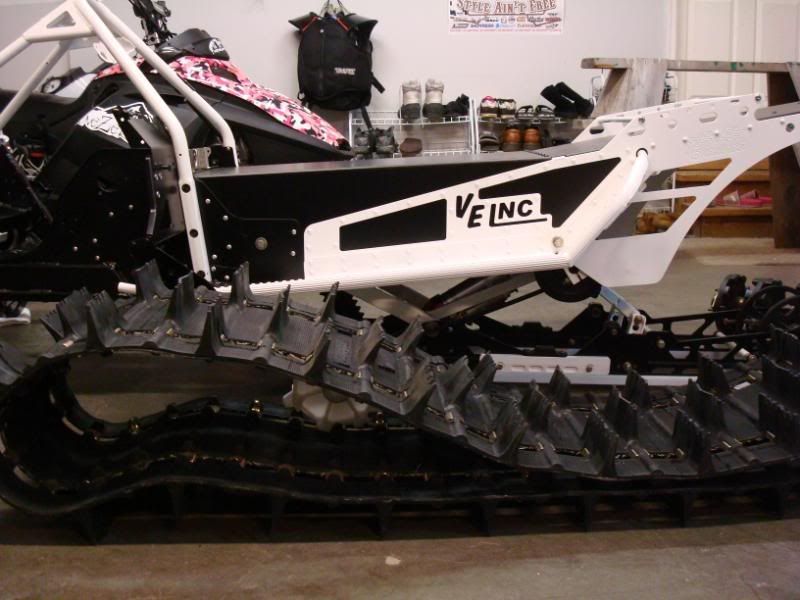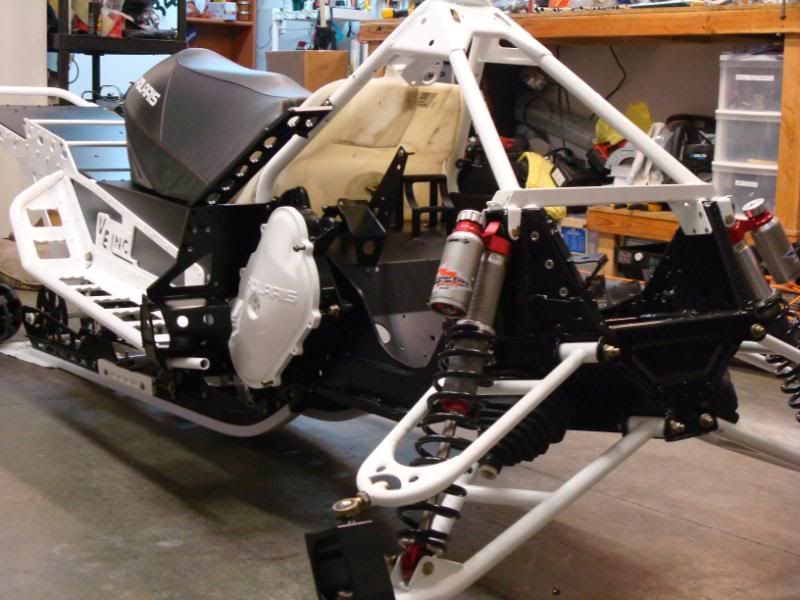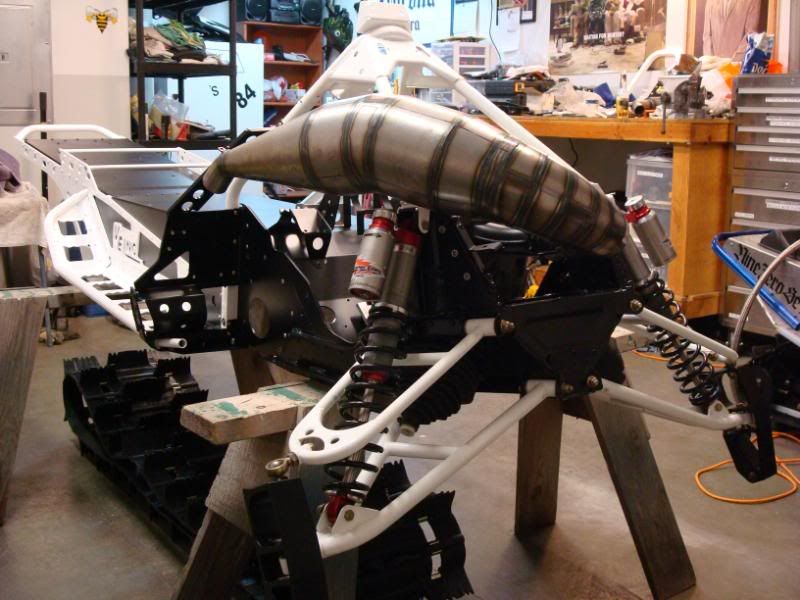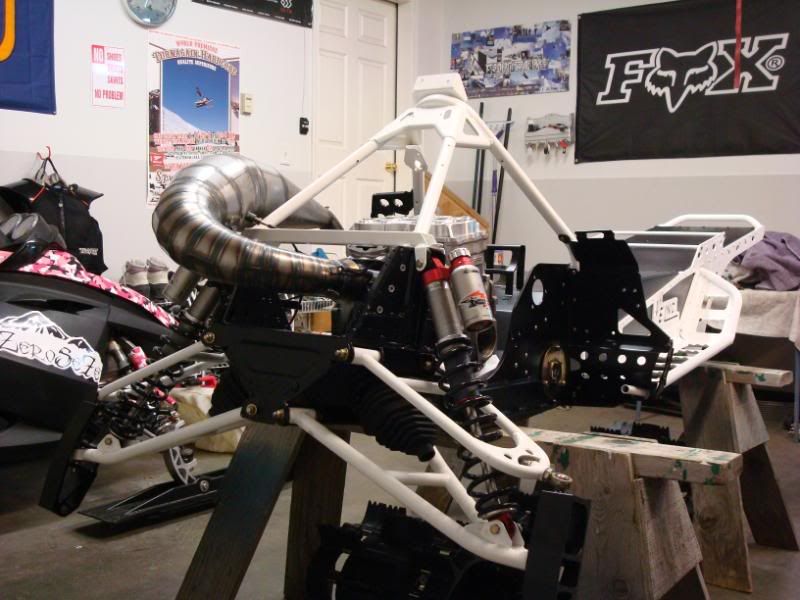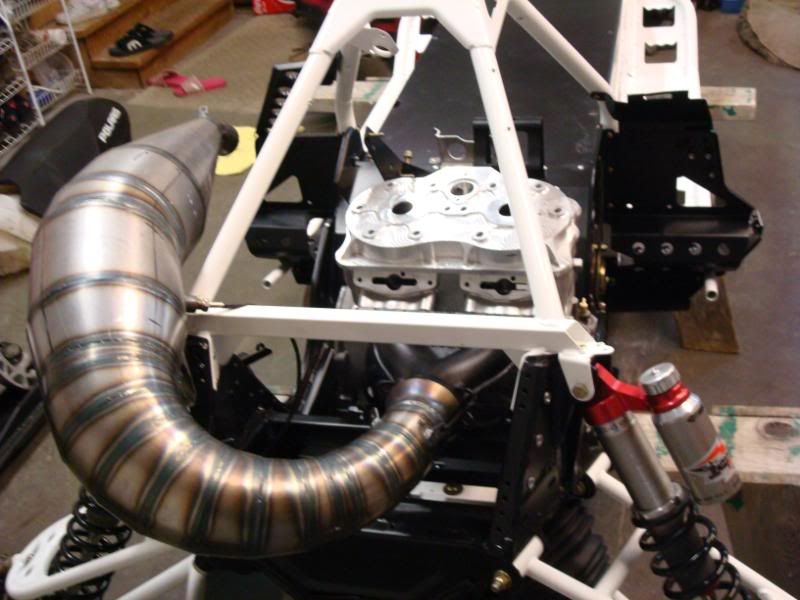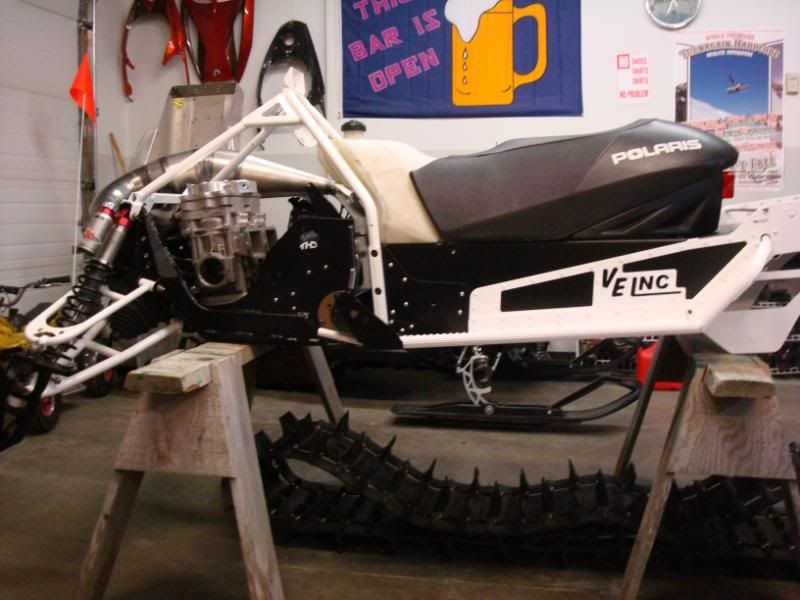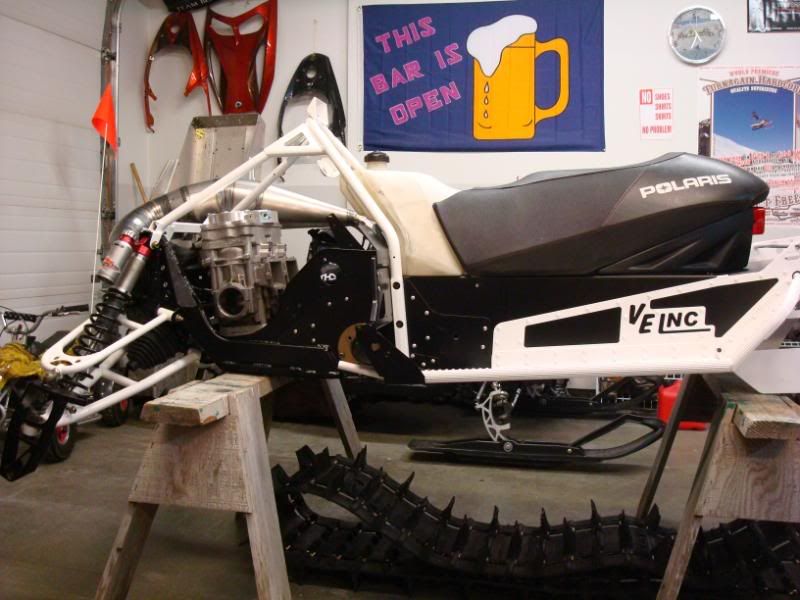 Damn, that Neil guy builds one beautiful pipe!
We have a plan for the cooling issue as well, no pics of that idea yet.