Discussion Starter
·
#1
·
So I ride my sled to and from work every day. Two days ago I'm getting ready to leave for the day, look where I park my sled and ITS GONE.
I freak out momentairly but calm myself down, I figure someone just pulled it around the corner to mess with me...
After 10 min of looking I finally find my sled..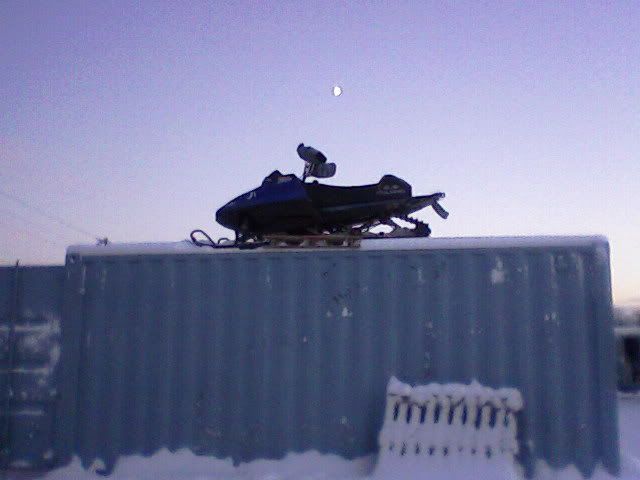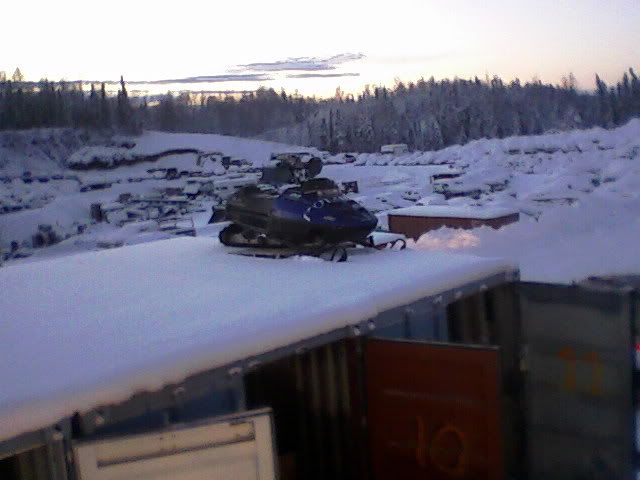 I ended up grabbing the fork lift to get my sled down. Had a co-worker keep my sled stable so it wouldnt fall off the creat.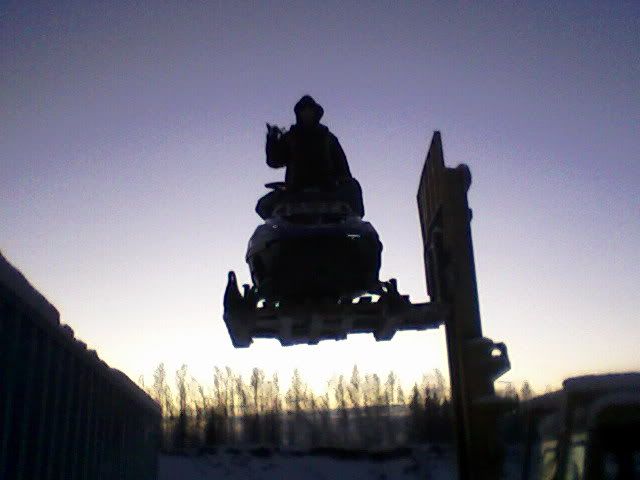 Some things you just dont expect to happen at work! haha